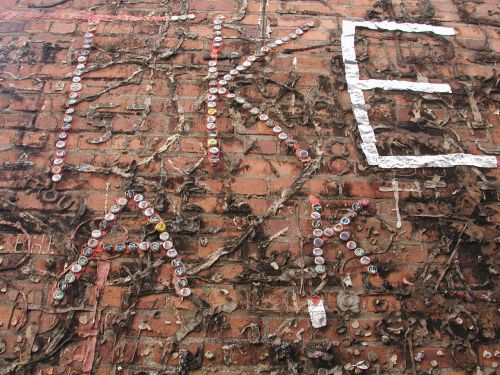 High above the main density of gum, at ladder level, are lots of letters, none of which seem to form words. Odd.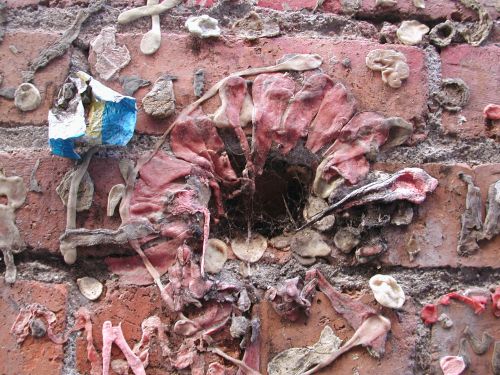 And below everything, at foot level, yikes.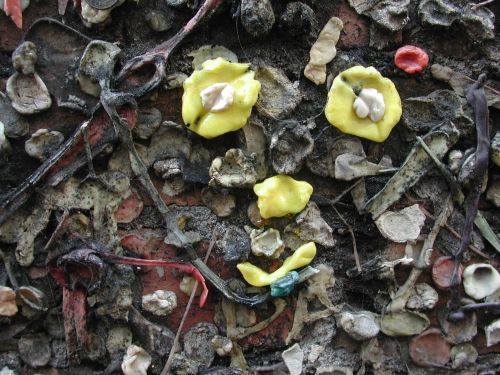 Nothing fazes this guy.
Monkey!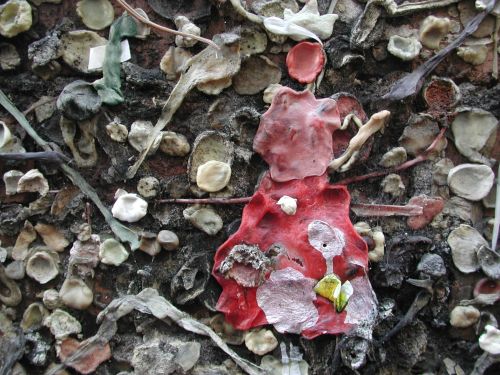 Another neat little piece.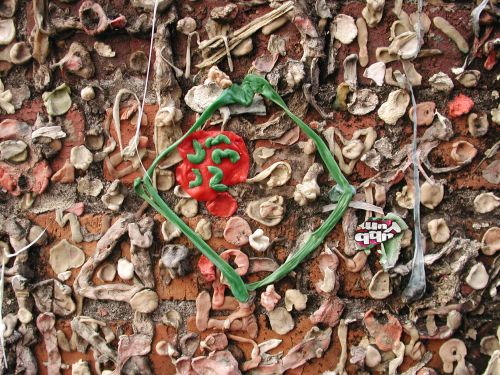 Something about the chaos of all that gum makes any pattern really stand out.
Bubble Gum Alley, brought to you by Winterfresh.