Where's The Gum Wall? We pulled into San Luis Obispo pretty much clueless. We just knew that it was our duty as GammaBlog reporters to find it and return with pictures. Mabel went into the gas station and got the "ugh it's another tourist asking for directions to the stupid gumwall" treatment. No matter, she charmed them and we walked away with the treasure map.
A few miles later, we were standing in Bubble Gum Alley.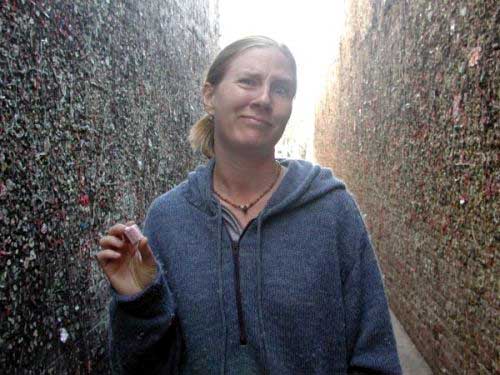 Oh come on, Bubblicious isn't that bad. Chew it!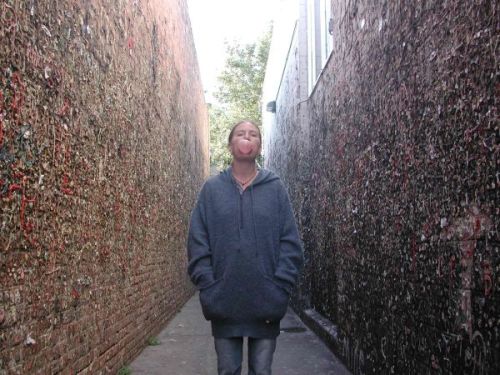 gum gum gum gum gumgumgumgumgumgumgumgumgumgum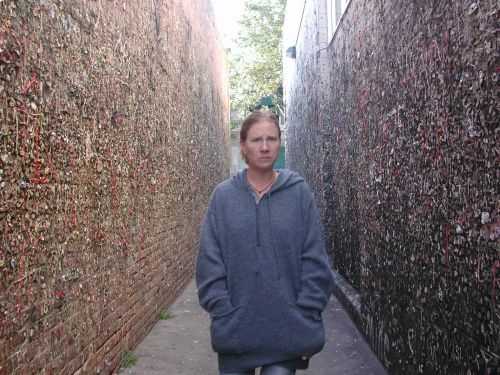 A funny note is Mabel had come directly from an ear doctor who told her the ear ache she'd been experiencing was caused by a fungus, and here she is standing between two fungus walls....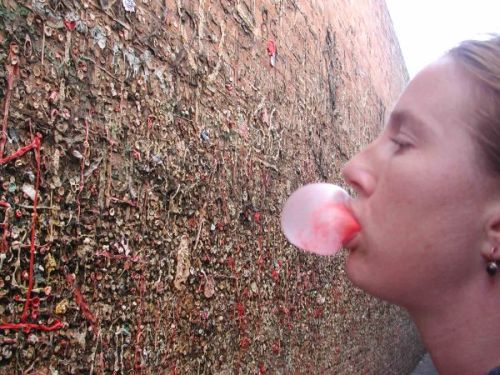 But Mabel was a trooper.