[an error occurred while processing this directive]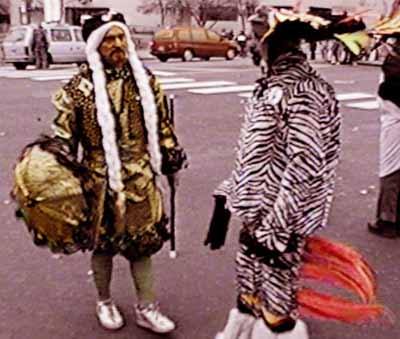 The parade officials have regimented the Comics
into what I understand the Comics think of as a
Forced Early Morning Death March up Broad St.
They say there are More Cops than spectators
for most of the two and a half mile trek
to the reviewing stands at City Hall.
And even there, the bleachers are half empty
for the Comics' performances.
COMMENTS:


Yes it was really sad seeing the high energy of some of the Comics turn into a weary drudge up Broad Street, passing little or no audience.

-------

I agree!

-------

the comics started this parade they will be here forever

-------

I have never heard a comic complain about the 2.5mile walk!And i will march with no one in thestands if i have to!i is about tradition and having a good time.

-------

But the solution is not the Market St parade at the expense of Broad. What about alternating until a conclusion is reached?

-------

7/18/03. We're back on Broad Street this year and from now on. I think they may have shortened it a little, but WE'RE BACK ON BROAD!!! M.S. Pretenders NYA

-------