Arcade-Style Basketball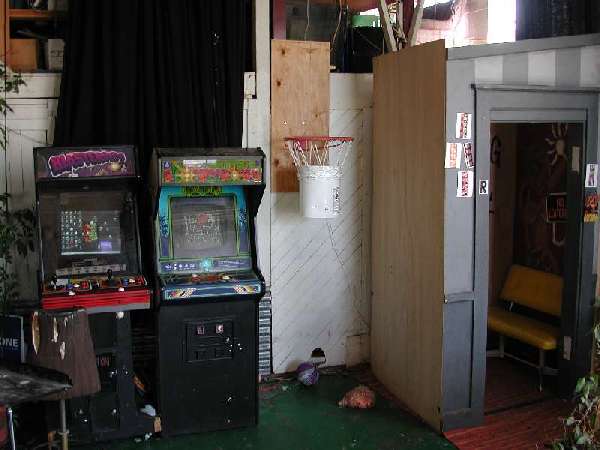 To the right of the arcade games and to the left of the photobooth is a first draft of my new whizz bang arcade basketball game, the type where you insert 50 cents and get 30 seconds to shoot a bunch of mini basketballs thorugh a hoop, then player 2 gets 30 seconds, then player 2 has to buy you a beer because he surprisingly throws like a girl.
A closer view of the net. The bucket contains the sensor that tells the computer a ball made it through. I know this looks like crap, and I plan to saw the bucket in at least half to make it smaller. But so far it seems to work great: always triggers the switch, and there's no way I can see to trigger it without making a basket.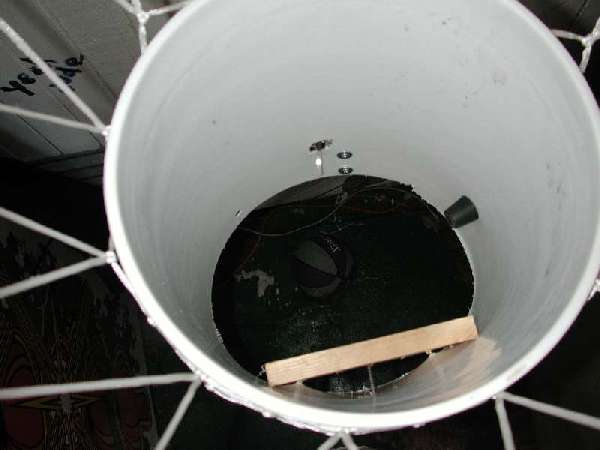 A view inside the bucket. Note the little silver thing at the top, that's a lever switch. The piece of wood and the stopper are there to guide the ball to the switch.
An outside view of the lever switch. It's a 2" lever, if you're curious.
As far as game play goes, you press this Panic button that I rescued from the trash at an old radio station, and that starts the game, which I wrote in Flash.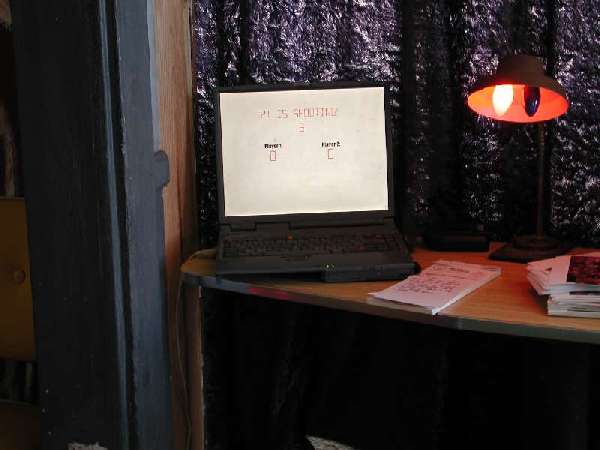 For now, the progress is displayed on this laptop. Hopefully I'll be unlazy enough to come up with a much better method of displaying the scores, such as on one of those Beta Brite scrolling LED signs. With one of those there'd be no need for a computer monitor at all, and the whole thing could be powered by a crappy old laptop.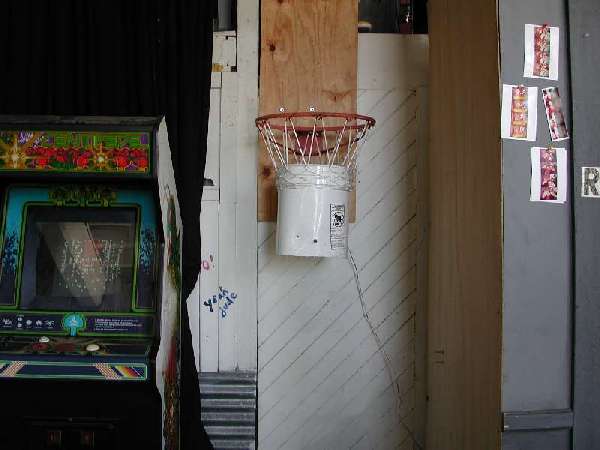 I interfaced the Flash to the external switches using a great little gizmo called a Phidget. Note that you need to be running the Midas flash socket server as well. It's really simple, and when I have things finished I'll post a bunch of links.
Want to try it? Here's the game in virtual form, although obviously without the external switches. WARNING: there's going to be a loud whistle sound as soon as the game loads, so turn down your speakers.
Comments:

No comments yet
Say something: