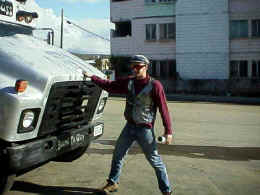 Sam gave us a sneak peek at the soon-to-be-released Super Sam action figure.
And then we headed out to the country where all is beautiful. It's as open as rural Texas, rolling as Nevada, and sometimes even has the sharp green hills of Hawaii. Beautiful.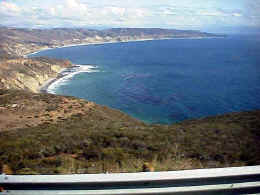 The coastline reminds me more of northern California than southern....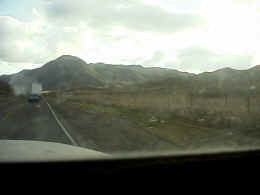 And the road (Route 1) is really really narrow. When it passes through a little town there's no shoulder at all, the pavement simply gives way to well-packed perma dirt. I was driving The Buss at a speed I thought possibly even a little fast, and a local bus kept passing me like I was hardly moving, then barreling off the road at the little unpaved buss stops, at which point I'd pass him, then he'd blaze by again a minute later. We danced like this for awhile,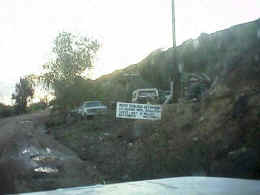 then left Route 1, down a winding semi-paved road, where we sampled some of the famous Mexican potholes,
drove through a gorgeous little town,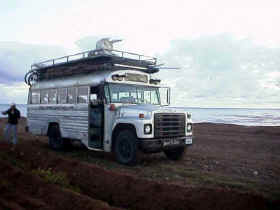 and now we're home sweet home, for the night at least. As I type this it's 9:41 pm Baja time, all is dark except for the stars and my laptop, and I'm on top of The Buss listening to the surf. There's lights from the small coastal town Punta San Isidro about a half mile down the beach, and nothing else. Even the ocean sounds a little different down here, and I'm disoriented to just the right degree.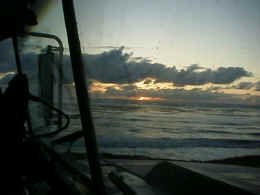 Until tomorrow.