[an error occurred while processing this directive]
1998,
November 7 to
November 10

A 3 day
adventure with
the CyberBuss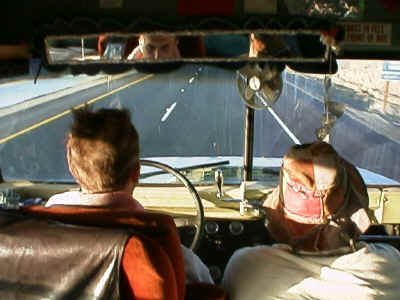 We left San Francisco at the crack of noon on Saturday, Mount Shasta bound. It's a 4 hour drive in most vehicles,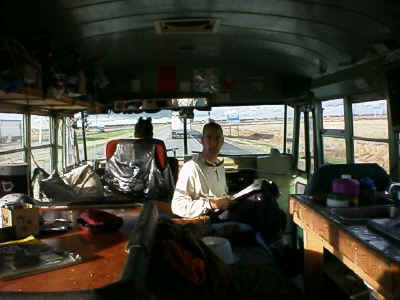 but a 7 hour drive in a Cyberbuss, which are prone to slow speeds and frequent stops. We took turns driving. Shown here is Sam in navigator mode,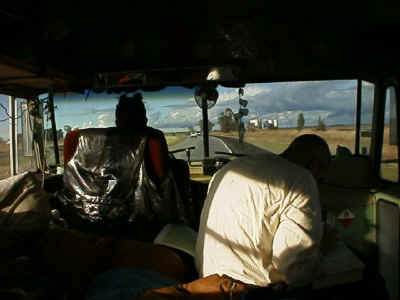 and Roby-Wan at the wheel.